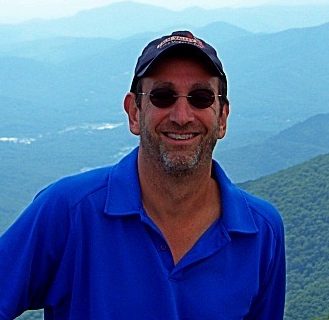 Neil Schreiber
Developer, Founder, and President
Neil has been developing software for almost 40 years. A graduate of Purdue University in 1980 with a degree in Bio-Medical engineering,
Neil began his career with Siemens Gammasonics. He was a member of a small team which pioneered PACS technology. Neil developed the UI for a very high end display controller by hand coding the type of familiar user interface objects now prevalent in modern window based systems.
Neil moved into the Financial Industry in the early 1990's, working on NeXT based technologies to develop high performance Risk Management systems. Neil led a group that developed one of the first grid (commonly known now as cloud based computing) based solutions in the industry.
After more than 15 years in the Financial industry Neil left the corporate world to focus on mobile application development. He developed ScoreLynx and now ScoreLynxPro but also developed a wide variety of startup and commercial applications including:
PinkZulu – A startup company that developed and delivered a high end photo imaging and editing application.
Ally Bank's mobile banking application – Both their iPhone and iPad offerings.
Charles Schwab, Retail, Retirement and SIP applications
Litsy (a social media application for book lovers)
Truckable – Neil is also the founder and developer of Truckable. Truckable is an Uber like application that matches clients who are in need of transporting items in a pickup truck, with pickup truck owner/drivers who are available on demand to meet them and transport their item.
Passport Parking mobile application to "pay as you go" manage your public parking.
Vanguard's mobile banking application.
Neil is also an avid golfer who had a vision for the product known as ScoreLynx and ScoreLynxPro for many years. With the introduction of Smartphone technology he was able to finally develop and deploy this vision.